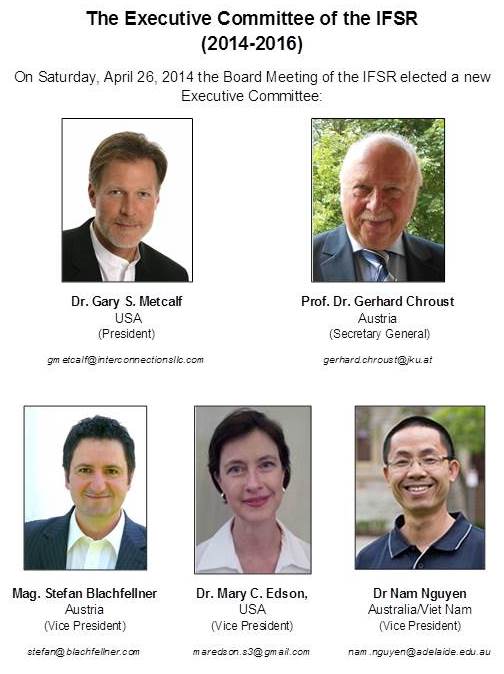 In the regular bi-annual Board Meeting  of the IFSR on April 26, 2014 the members of the IFSR elected a new Executive Committee (see above).
 A few minor changes to the constitution and in addition several routine-items were also approved.
More details will be published in the next IFSR Newsletter (approx. July 2014) and in due time on the IFSR site.